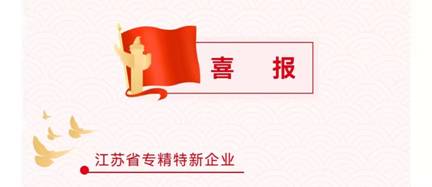 On December 1, 2022, Changzhou Municipal Bureau of Industry and Information Technology released the Publicity of the List of Specialized, Special and New SMEs in Jiangsu Province in 2022 (the second batch). Changzhou Tongtai Biopharmaceutical Technology Co., Ltd. was recognized as a provincial specialized, special and new SME for the first time.
Changzhou Tongtai Bio pharmaceutical Technology Co., Ltd. is a high-tech bio pharmaceutical enterprise integrating research, development, production, sales and service of medical products such as animal vaccines. Tongtai Biology completed the share reform in 2015, was listed on the NEEQ in 2017, and was selected as the innovation layer of the NEEQ in 2020. In the future, based on pet vaccines, Tongtai Biology will expand its business to pet epidemic diagnosis reagents, diagnostic and therapeutic instruments, nutritional health products, etc., and integrate and display the above pet medical products on the pet hospital platform, committed to building the first brand of pet diagnosis and treatment in China.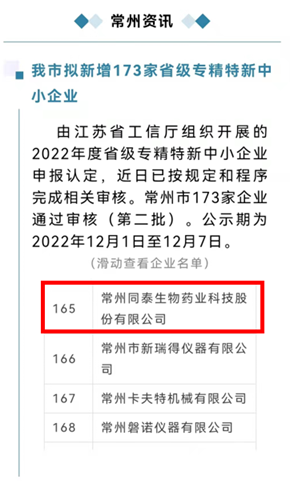 Tongtai Biotech adheres to the development path of "specialty, precision, specialty and novelty". The recognition of the provincial specialty, specialty and novelty small and medium-sized enterprises this time is an affirmation of the company's technological innovation and business development for many years, which will further enhance the company's influence and competitiveness in the industry.