The Ministry of agriculture "integrated comprehensive prevention and control of rabies and demonstration (red collar)" project, aims to draw lessons from the world society for the protection of animal control rabies in the world of experience, the introduction of the prevention and control of rabies immunization and management technology in the world, the selection of high-quality inactivated rabies vaccine, the implementation of large-scale immunization, reduce the incidence of rabies, so as to achieve to improve animal welfare, the protection of human health purposes.
Our company become the red collar project in China partners, and in September 12, 2013 took part in the integration of comprehensive prevention and control of rabies and demonstration held in Anhui provincial cities "(the red collar)" project launching ceremony.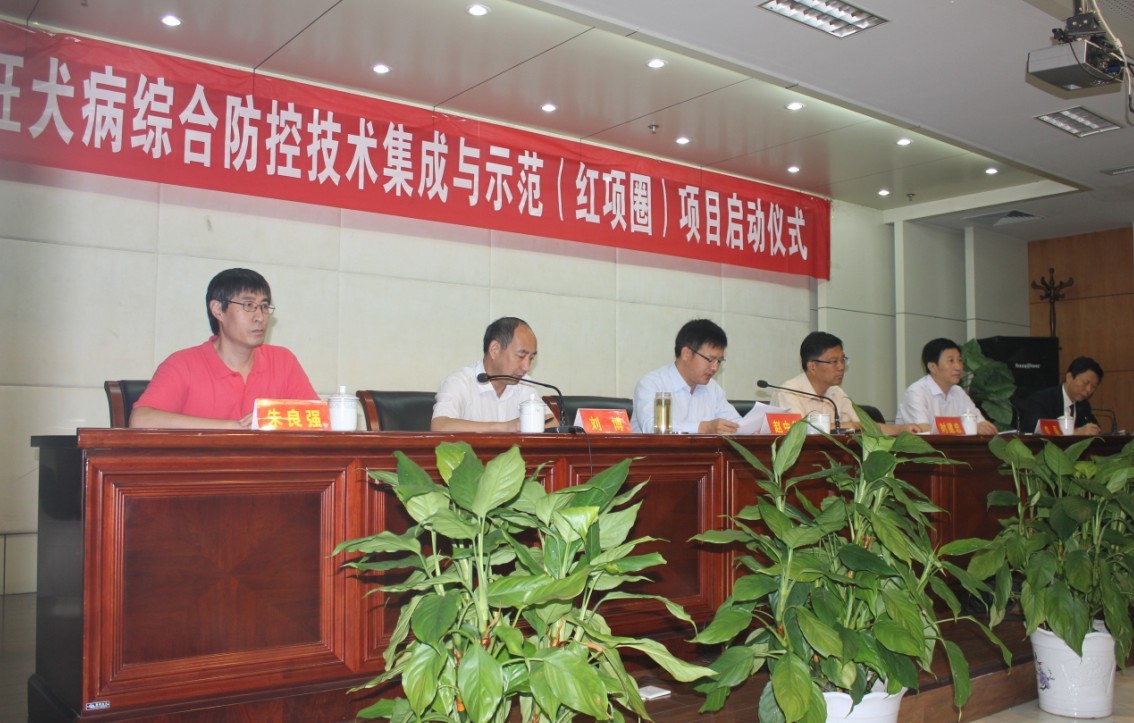 China animal disease prevention and control center as the red collar project host and the world animal protection association, the control center, and prevention of animal disease Chinese Academy of Agricultural Sciences and Veterinary Research Institute, Changzhou Tongtai biological pharmaceutical science and technology limited company and other partners signed a cooperation contract.
Our company focuses on independent R & D and production of rabies vaccine (SAD strain) and the characteristics of the immune effect of rabies immune technology, etc. the author made a wonderful speech.
The start of the project, to carry out scientific and effective preventive measures of rabies in China, will play a positive role model and promote.